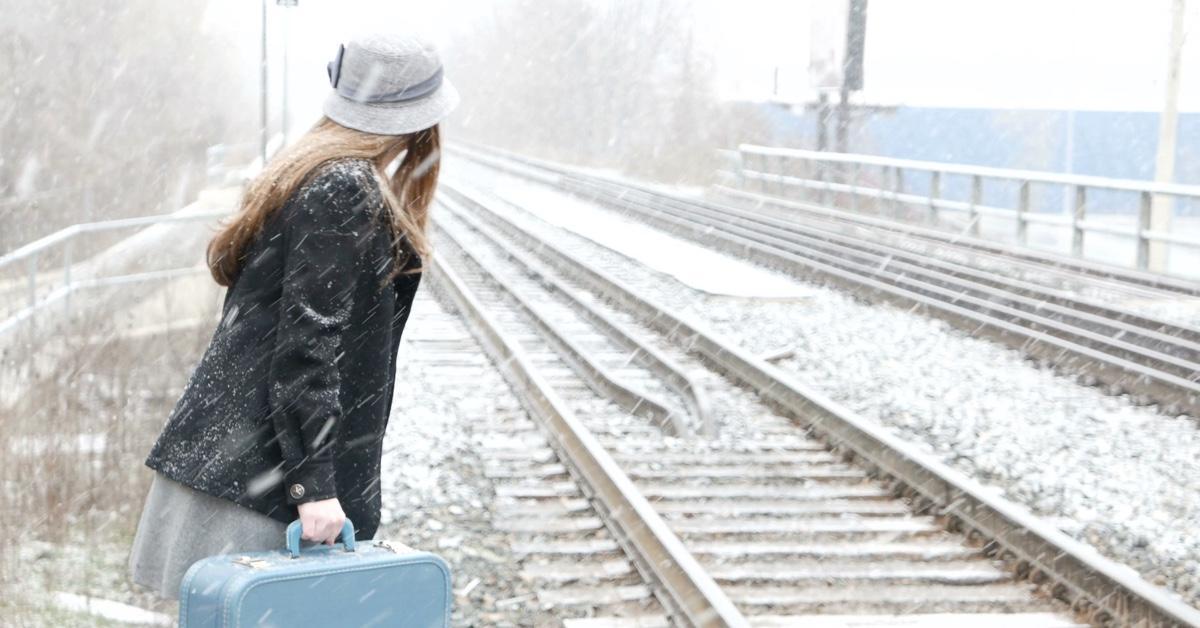 Why Is It Too Late for Me to Marry?
By a blog participant
My Name is Mara. I am 33 years old and study on the University. I have a fun personality, I love writing and I love the quiet and simple things in life. Everyone knows me as a polite and attentive girl who follows traditions and customs, but so far I have not found the one to share my values with. I have been confronted with some criticisms and whispers like: "She has missed the train", "She has become a spinster" and so on. I have always thought about what it means to set a limit like that and what it means "miss the train". To be honest, this is not new to me. I spend a lot of time thinking about what goes on around me and everything I hear.
So, let's suppose I was actually standing at a station and a train was arriving to put out the latter for me. Should I take it even if it was going in the wrong direction? I mean, do I have to accept anyone who approaches me regardless of whether or not that person is the one or not? Do I have to accept anyone just so I won't be sick and have an unhappy life? A life that satisfies others and doesn't please me?
In Arabic, the term of a single man is different than the term of a single girl. When the girl is single, it has a negative ring to it. My opinion of those who believe in getting married as a passing train, is that they should think of a neutral term for men and women to prevent any prejudice.
Well, I'll tell you my story and the reason for the delay in getting married
When I was in my early twenties I experienced an emotional event, which played an important role and the reason for my setback in my plans of finding the one. I was engaged in the traditional way, where my parents found my fiancé. My farther was worried that the length of the engagement would go on because it eventually led to problems. I did have problems with my fiancé but it was different than what my parents thought. I had a strange and uncomfortable feeling and because of that I didn't want to rush things. My fiancé was a bit unclear of things especially when we communicated by phone. He never addressed his engagement or showed any signs of it on his social media. No pictures of the rings, like you see all the newly engaged people put up of their new-found happiness. Every time I asked for his reason for not showing his happiness with me, he seemed unconvincing. He quickly discovered that I didn't agree with his ideas and beliefs, but the worst part was that he was hiding from me that he was already married.
My spirit was broken and as time went on, my thirties had catch up with me. When I finally was ready to get married, I couldn't find the right person, simply because of the fact that I had missed out on the age that seemed appropriate for getting married and I had become a sensitive subject to see as marriage potential to others.
So, what is my sin? In order to live a senseless life, I am deprived of my right to becoming a good wife and a loving mother. What purpose will traditions have for me then?
I have a lot of themes I would like to share with you about this matter. Let's share our discussions and topics again soon.