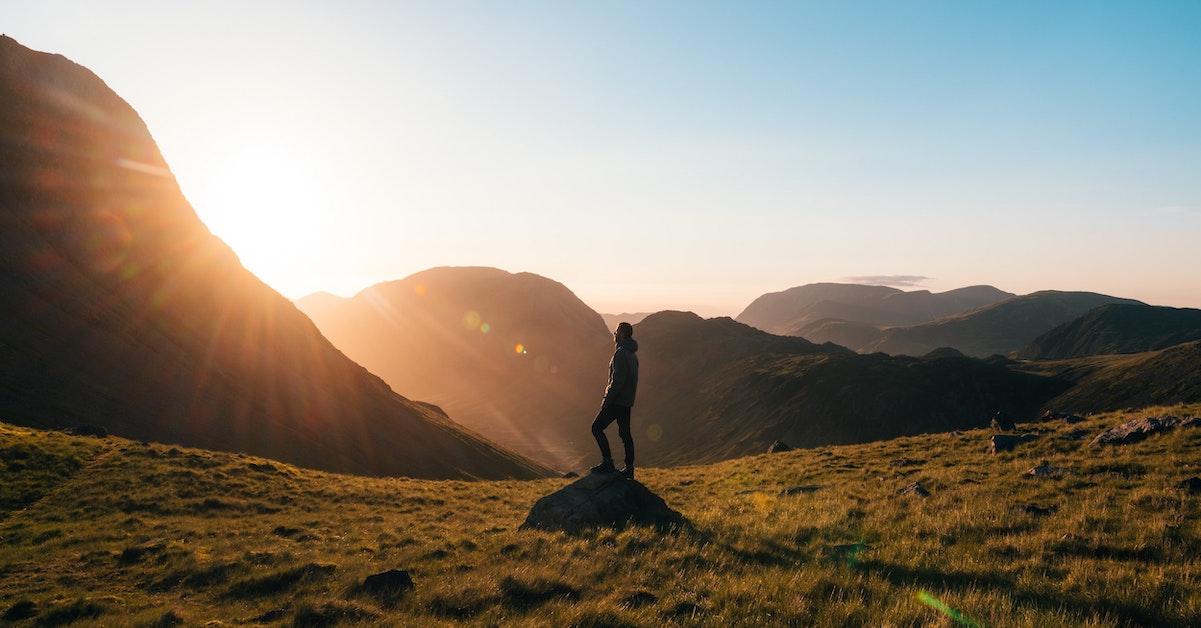 Should I Open up About My Dark Past?
By a blog participant
A couple of years ago I decided to change my life for the better. Not only for me personally. But also for my family and my surroundings. You see, I have lived a lifestyle that no one should be proud of. I have cheated on my faith and I have not been respectful towards other people.
In my late teenage years I had walked down a path where petty criminality and lying to the people around me was a regularity. I didn't burden my parents with the truth because I knew it would break their hearts and destroy their vision of me. Because of my own arrogant ego and selfish decisions, I only took a day at a time and never considered if I was destroying my future or not.
Looking for my heart's desire
Six month ago I made the decision to turn my life even further around and actively begin to prepare the next step in my life; To find my forever love. I have seen how immoral people can be, so I want to find the exact opposite of that. I don't ask a lot from my future wife. All I ask is that her mind is not polluted with a shameless and dishonest way of thinking. That way I know she can keep me motivated to stay on the right path, which I am on now and we can learn from each other and become the best version of ourselves.
I have lied to enough people in my life. I wan't a marriage with openness and honesty. So I have decided to tell my future wife about my dark past. From there on it is in God's hands to deliver a person to me, who don't judge me for the past version of me but for the man I am today and the better person I am becoming. I seek a wife who will judge me by my current actions and not by the wrongful things I regret from my past.
Why the truth?
I have spoken about this issue with a few people. We have discussed whether or not I should be honest, and their advise varies from person to person. Some people believe I should never talk about a closed chapter in my life while others say that the truth will set me free. So this is my decision: I will tell her the truth and here is my proof of reasoning:
The thought of finding your other half online is a beautiful thing, in my eyes. But with the internet being so big, you risk coming across some scammers. I don't want to be put in that box nor do I want to be the reason for someone's feelings being taken advantage of, online. Even if the ugly truth won't show its face until years have gone by. Secondly I want my wife to marry me for all that I am. She will choose me for my good and my bad. But how can she make that decision, if she isn't aware of it all? If she finds out later on, she will feel like she doesn't know the person she chose to share her life with.
What's the worst thing that could happen, right?
Okay, so let's look at it from another angle: Worst case scenario. What if I get to match girl and we start chatting and connecting on a deeper level? We would discuss how serious we were about a future together. I would tell her about my past, which would cause her to back out and say "there's no way I'm dealing with that". If that were to happen, I would know right away that she was't a tolerant or non-judgemental person. So that would only be a blessing to me; To know her personality and from there on make my own decision to find another person, which would me a better match for me.
So, with God's will I will meet my future twin with an open and honest personality and look forward to a bright future together.
I hope my written thoughts will shed some light on the subject of people with a dark past. If someone really wants to change for the better and has actively done something positively about it, there should be an opportunity for everyone. Both men and women.