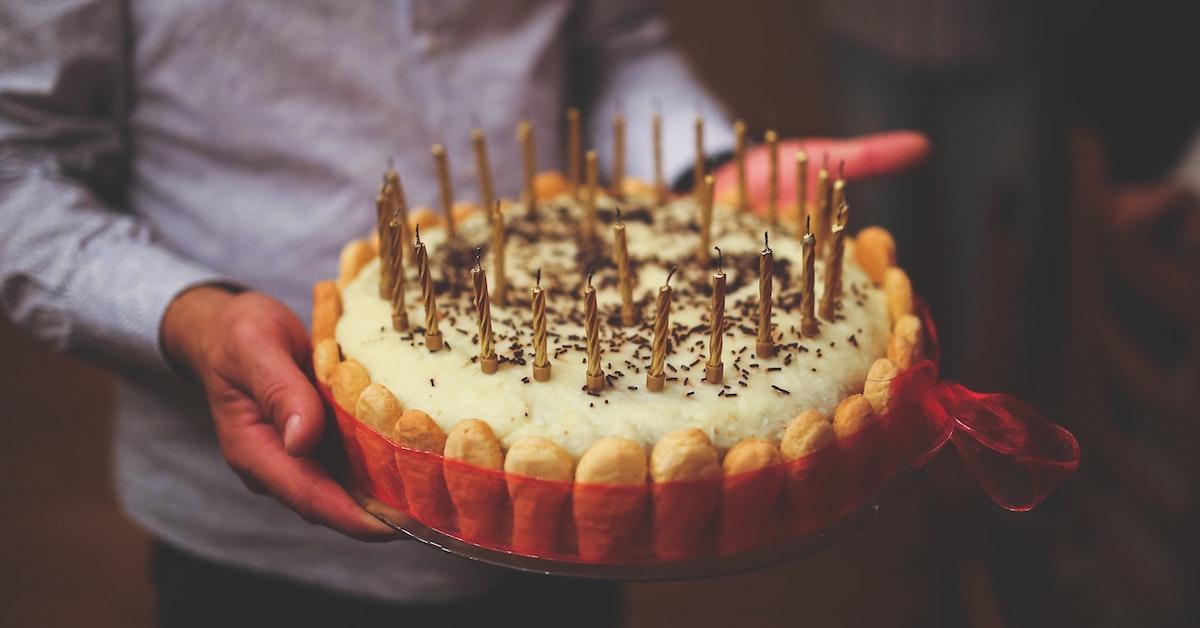 Birthday Ideas for Your Husband
By Soudfa's blog team
Most of the time we look for opportunities to create happiness for our loved ones. Therefore, we take every opportunity and occasion to show how much love and passion that are in our hearts to them. So, what if the occasion was your husband's birthday? Our daily life may sometimes lack some unique ideas to express the love and appreciation to our beloved. The birthday is a good occasion to look for different ideas for his special day and show him how much he means to you.
Here are some clever birthday ideas:
Begin his day with a surprise
What is more beautiful than waking him up with a surprise that will melt his heart? It is an effective classic! For example, use your lipstick to write him a special happy birthday on the bathroom mirror, be creative by writing in a funny way as much as possible in order to make him smile.
Surprise him with lunch on his work
Make you husband feel proud and unique in front of his colleagues at work. Pick up his favorite lunch and take it to his office for him and his colleagues. Nothing will make a man happier than knowing that his wife thought of a way to make him happy and proud.
Give him roses
There are many languages to express love and romance and one of the most common language to express love is roses. The most important thing you can prepare for your husbands birthday is to send him a bouquet of roses with a special note that describes what you love about him.
Create a surprise party
Welcome your husband with an atmosphere of joy and excitement that is suitable for his birthday party. For example, you can use colorful balloons and hang them up on the wall in an artistic way, with some congratulation cards hanging from them as well as pictures of him with the family.
Write him a love letter
Be creative in your preparation and make it special and unique, in order for you to make it unforgettable in your husbands heart. Bring a number of colored envelops and glue them on the wall. Fill every envelope with a note holding a reason you love him or one of your beautiful memories.
Bake a cake for him
Surprise your husband on his special day with a homemade cake. You can create a special cake with a congratulatory chocolate inscription or fill the cake with grains of chocolate with small cutting papers with the chocolate filling, writing love notes on it, of your choice.
Give him gifts
It is not necessary to spend a lot of money tome able to come up with a creative gift he will love. If you come up with your own unique idea, this can turn into a large, expressive gift, but only you know how truly inexpensive it was.
Prepare a romantic dinner
Prepare a romantic dinner at home with lots of candlelights, cook his favourite meal and make it an unforgettable day for him. Arranging a romantic night dinner will never fail in reviving the feeling of love between you. Remember the old saying; the way to a man's heart is truly through his stomach.
Plan a dreams box
You can perform a game with a romantic dinner for an unforgettable night. Bring a box and some papers and ask your husband to write down in every paper wishes he would like you to do and do the same. Likewise, challenge each other to fulfill each other's desires.
Romantic gateways
You can prepare for a romantic time away from home. You can choose to travel somewhere nearby, make sure your husbands schedule is clear the weekend you plan to take him away, in order for you not to ruin your secret plan. Keep the destination a secret, and make some clues. It will make the anticipation of getting there much more exciting.